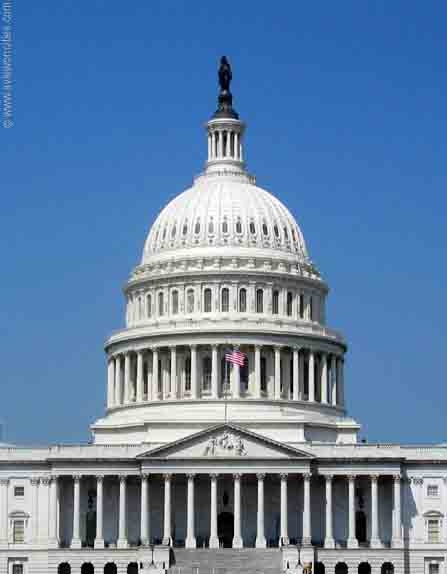 Philip Rucker and Krissah Thompson at the Washington Post write that Republicans are set to institute two new rules in the House of Representatives in the coming year intended to increase the importance of the Constitution in Congress. First, the House will read the Constitution aloud. Second, they will pass a rule under which every bill must contain a statement citing the constitutional authority under which it would be enacted.
Rucker and Thompson write that these moves could be called the "tea party-ization of Congress," in recognition of the focus of Tea Party supporters on the principles of the Constitution and their demands that Washington restrain itself within constitutional boundaries. Said Rep. Michele Bachman from Minnesota:
On November 2nd, voters called for an end to reckless spending and a renewed commitment to the Constitution. These new rules show that Republicans are serious about respecting the Constitution.
Some observers argue that the moves are merely symbolic and will accomplish little. Prof. Kevin Gutzman from Western Connecticut State University says:
This is the way the establishment handles grass-roots movements. They humor people who are not expert or not fully cognizant. And then once they've humored them and those people go away, it's right back to business as usual. It looks like this will be business as usual.
The Constitution will be read on January 6, a day after Rep. John A. Boehner is sworn in as Speaker. The House historian's office is unable to find any records of this chamber reading the Constitution aloud during its history.